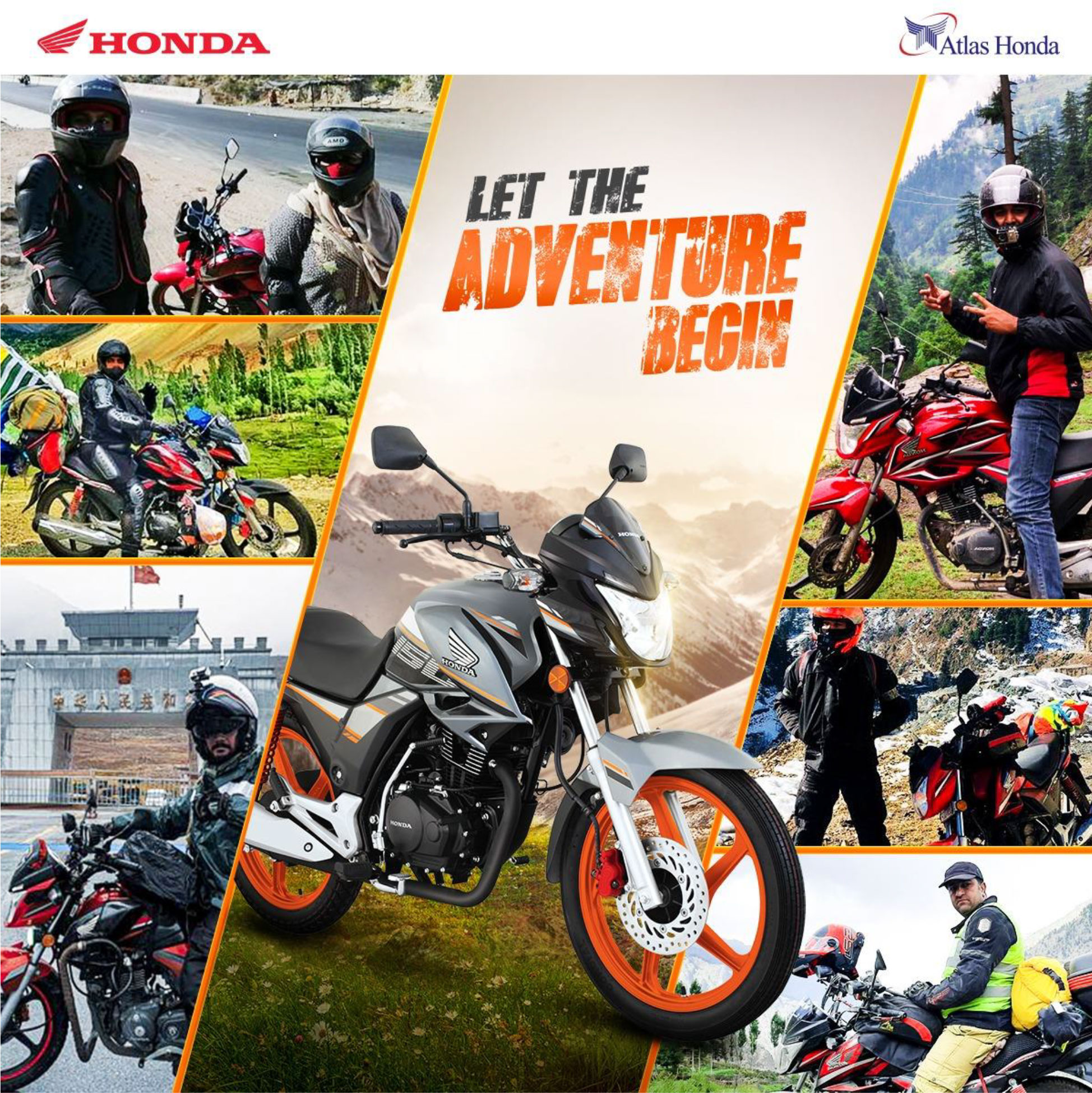 Why CB150F is Your Ultimate Companion for a Winter Trip to Northern Pakistan
We have all dreamed of riding through the highways up to the towering peaks as we sway and journey
alongside the uncharted rivers on our bikesin Pakistan. In the last decade, the traffic up north has increased,
and most travelers solo and otherwise have opted for an unconventional way of riding for an unforgettable
experience, the kind that stays with you and remains a life-long memory.
Northern Pakistan is drawing an increasing number of motorcyclists fuelled by the determined efforts of
some popular adventure hungry group of bikers which means that there is increased motorcycle awareness
in Pakistan. In the past year alone, the riding culture from every city of Pakistan has stretched its arms as we
witnessed thousands of bikers traveling from all across Pakistan travel to the North of the countrywith the
best adventure motorcycle in Pakistan – Honda CB150F. And that nomad spirit has ignited a flame in
aspiring riders. However, riding in the city is not the same as riding to the North of Pakistan. The roads are
trickier, the traffic erratic, the terrain challenging, and the passageways narrow. Sometimes you might find
yourself between perfectly paved roads, and sometimes between lands that can be called anything but 'road.'
Such terrain needs you to practice safe motorcycle riding in Pakistan. This is why having a good machine
does not hurt. With low maintenance and excellent road grip, Atlas HondaCB150F is the perfect ride to
choose for a trip up north.
With Atlas Honda's range of bikes and bike prices in Pakistan for every person, this perfect two-wheel
traveling companion priced at PKR 273,500/ strives to make your riding experience as enjoyable as
possible.
It is the one bike that we can promise will help you in your journey to the Mountains or take you to the
bottom of vertical mountains. All in all, Atlas Honda CB150F will help you reach places that are hard to
reach; this handy two-wheeler will take you to destinations that are reserved for adventurous spirits and
passionate travelers. Even amidst barren and rugged mountainous areas in which most vehicles struggle and
wheels screech in the rubble due to freezing winter temperatures and barren strips of rocks and sand,
CB150F, the ultimate smooth-riding machine, promises to support you with its comfortable seating posture
and takes you safely through the trip. Its 4 Stroke SOHC Air Cooled 150cc Powerful Engine with Balancer
and lightweight makes it extremely capable off the road and is easier to get up to speed so you can be
mindful of the beauty of Pakistan's northern regions without causing any damage to its engine.
When you make Atlas Honda CB150F your ride for a trip up north, danger will truly feel like the last of
your concerns. And if you are looking for motorcycle spare parts in Pakistan to refresh your CB150F, you
can visit any of Atlas Honda's 3S motorcycle dealerships in Pakistan.
Therefore, next time, when you're planning a trip north, make sure the trustyAtlas Honda CB150F is beside
you to navigate between bend after bend. So, fasten your helmet and prepare to discover the hidden gems of
Pakistan as Atlas Honda CB150F takes you on a trip of a lifetime.