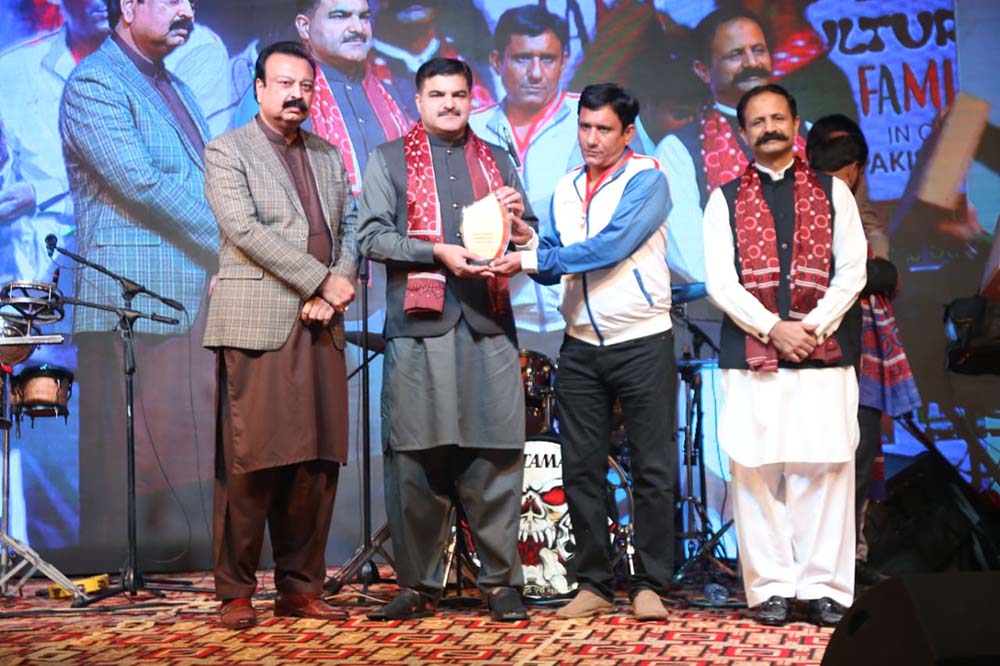 Atlas Honda Limited, Pakistan's leading motorcycle company, participated in the highly anticipated family Festival at Pakistan Maritime Museum Karachi to celebrate Sindh's Cultural day. The grand event was organized in collaboration by Sindh Rangers, with AHL Safety and CC department members taking part in it as a gesture of goodwill and respect on this day.
On this occasion, a large number of people, more than 50,000 children, and families were seen dressed in traditional Sindhi dresses attending the event that spanned from December 3 till December 5, 2021.
The event's chief organizer, Sheharyar Ahmed, invited Sector Commander Brig Shabir Khan from Pakistan Rangers Sindh to honor the festival as a chief Guest. Other notable attendees included DG Rangers Sindh Major General Iftikhar Hassan Chaudhry, Federal Minister for Information Technology Mr. Syed Amin Ul Haq, Member of National Assembly Mr. Abdul Waseem, Mr. Alamgir Khan, and Karachi's Administrator Murtaza Wahab. Other famous sports and art personalities also joined the celebrations and were welcomed on the second day. Elected representatives like Sindh Minister and federal MNA and MPAs, alongside other nationalist leaders, also visited the event and made their way to the Atlas Honda Stall. The three-day festival was celebrated with traditional enthusiasm. As we hosted the jubilant crowds on Sindh Culture Day, we ensured that the partakers of the festival, like activists, journalists, students, and intellectuals who visited our stall, could see that AHL as an organization honors and respects the culture and tradition of Sindh.
The Pakistan Rangers, Sindh, and other attendees were able to relish Sindhi dance, music, Sufi Kalam, concert, and stage performances by various schools and colleges. Shields from Atlas Honda were awarded to Chief Guests. At the same time, stationery items like Ball Pens, Diaries, Puzzles were circulated Among the Audience to leave them with a gift from Atlas Honda.
Taking on the responsibility of being an accountable organization of the country, the contributors from Atlas Honda Limited held safety sessions for Students and General Audience Members. On the three-day festival, the AHL stalls distributed Safety Awareness Brouchers amongst a crowd of more than 7000 people that included students from private and public schools across the country.
The AHL members present in the celebration urged the people to promote safe riding practices and adopt a better road culture to minimize accidents and enhance safety on the roads on Sindh.