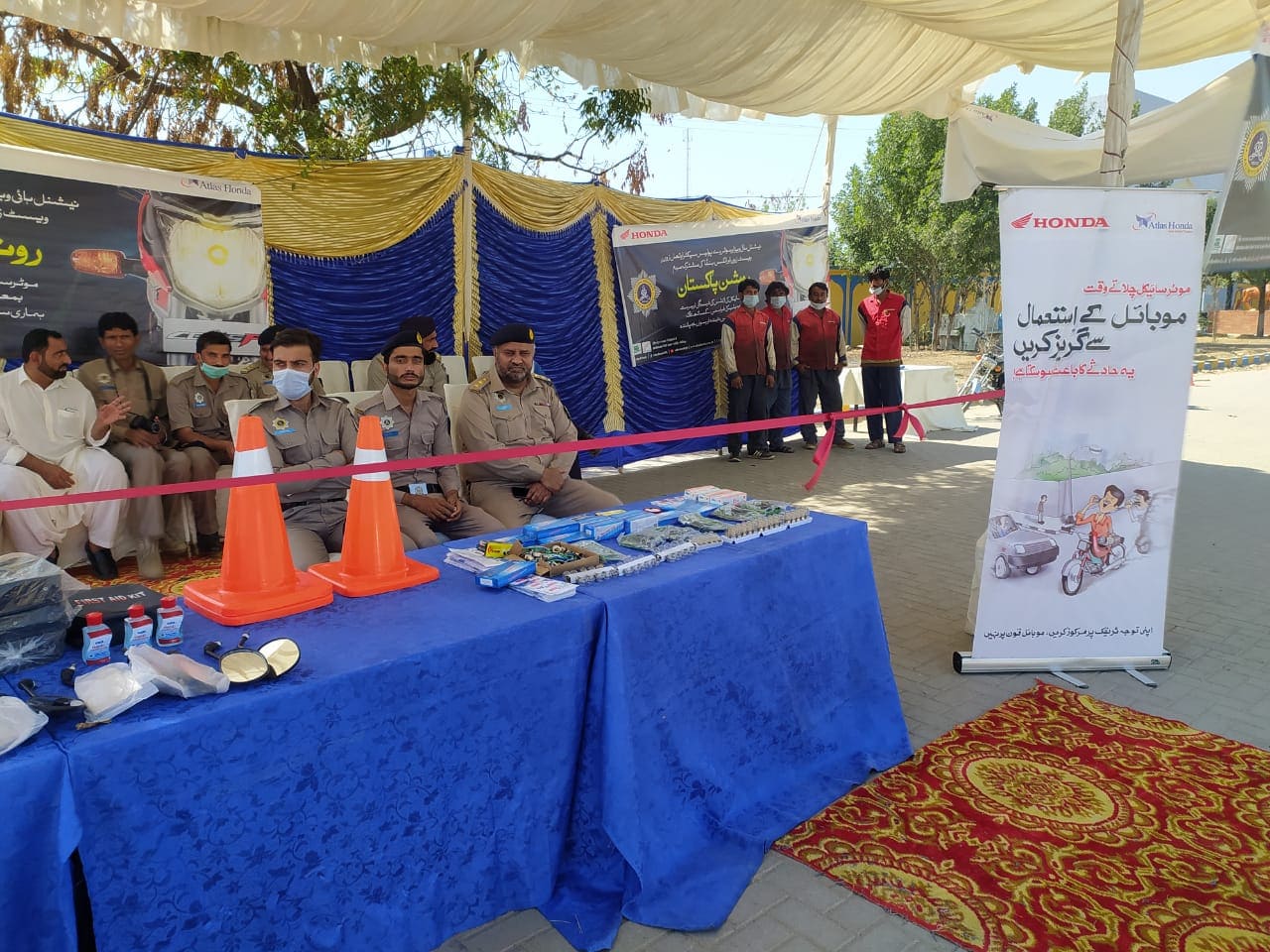 Road Safety Awareness Campaign with Islamabad NHMP at HUB, Baluchistan
Atlas Honda alongside NHMP inaugurated 'Road Safety Awareness Campaign' with Islamabad NHMP at Hub Baluchistan, the event was honored by AIG NHMP, DIG NHMP west Zone, SP Lasbela NHMP, National Manager CC & Safety as Chief guests.
Atlas Honda with the help of its chief guests was able to commence various training activities which included ; light checking activities. Over 324 motorcycles  were checked with 188 light bulb replacements, the participant were also briefed on Left Lane Awareness with  2500 Brochures distributions for their safety education.