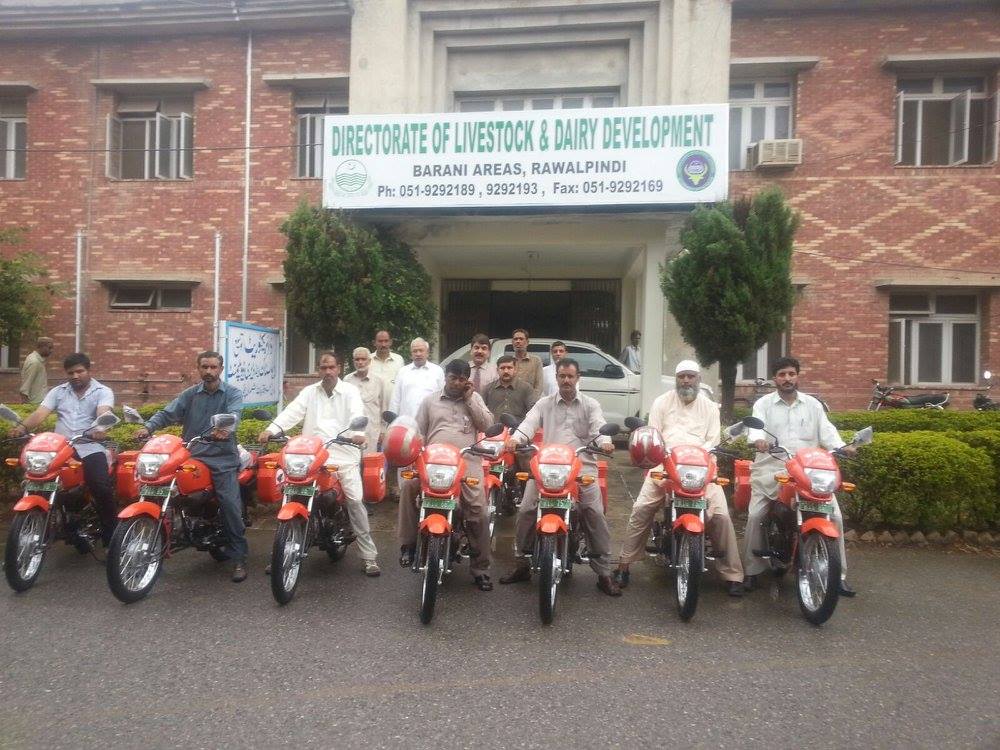 Customized Orange Bikes to Livestock Deptartment
AHL continues its proud tradition of serving society. This time in form of helping the livestock owners of our country.
AHL provided 169 Orange colored bikes to the "Directorate of Livestock and Dairy Development" for speeding up their response time to urgent livestock emergencies, treatments & vaccinations.
The provided bikes are 100 cc Pridor and have been customized specifically for the requirements of Livestock dept. AHL will also be providing free check up and service facilities of these bikes, therefore fulfilling its obligation as a responsible corporate citizen.
The news was also covered in the papers.