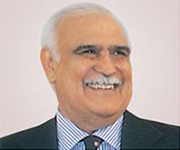 Yusuf H. Shirazi
Chairman
Mr. Shirazi is a Law graduate (LLB) with BA (Hons.) and JD (Diploma in Journalism) from Punjab University with Role of Honour and AMP Harvard. He served in the financial services of the Central Superior Services of Pakistan for eight years where he authored 50 reports as to how the businesses are carried and tax assessed. He was an instructor in the Finance Services Academy on Law and Accounts. He is the author of seven books including "Aid or Trade" adjudged by the Writers Guild as the best book of the year and continues to be a columnist, particularly on matters – socio – politico – economic matters.
Mr. Shirazi is the Chairman of Atlas Group, which, among others, has joint ventures with Honda, GS Yuasa and MAN to name a few. Mr. Shirazi has been the President of Karachi Chamber of Commerce and Industry for two terms. He has been the founder member of Karachi Stock Exchange, Lahore Stock Exchange and International Chamber of Commerce and Industry. He has been on the Board of Harvard Business School Alumni Association and is the Founder President of Harvard Club of Pakistan and Harvard Business School Club of Pakistan. He has been a visiting faculty member at National Defense University, Navy War College and National School of Public Policy. He has been on the Board of Governors of LUMS, GIK and FC College (Chartered University) and Pakistan Institute of Management. Previously, he also served, among others, on the Board of Fauji Foundation Institute of Management and Computer Sciences (FFIMCS) and Institute of Space Technology – Space & Upper Atmosphere Research Commission (SUPARCO).
Mr. Shirazi has been awarded Sitara-e-Eisaar and Sitara-e-Imtiaz the top Civilian Awards. Sitara-e-Imtiaz conferred by the Government of Pakistan recognizes individuals who have made an "especially meritorious contribution to the security or national interests of Pakistan, world peace, cultural or other significant public endeavors". Sitara-e-Eisaar Award is in recognition of CSR activities in Pakistan. A Distinguished Formanite Award for outstanding achievements as an entrepreneur was awarded by Forman Christian College – University Lahore.
The Government of Japan also acknowledged Mr. Shirazi's contributions to promote economic relationship between the two countries by conferring the Japanese National Award.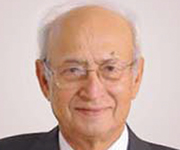 Sanaullah Qureshi
Director
Mr. Sanaullah Qureshi qualified as a Chartered Accountant from Scotland and joined ICI Pakistan Limited in 1962. He worked in different capacities as General Manager and Director in-charge of Finance, Human Resources and various other businesses of ICI. He retired as the Deputy Chairman of ICI in 1993. Mr. Qureshi joined as CEO of Forbes Forbes Campbell & Co. Limited, an old established Group dealing in shipping, trading and manufacturing. He retired from Forbes in 1995 and has since worked in advisory capacity with Captain-PQ Chemicals Industries Limited. He is the former President of Management Association of Pakistan and the Chairman of Gillette Pakistan Limited. He previously held directorship in Linde Pakistan Limited (formerly known as BOC Pakistan Limited), Faysal Bank Limited, SSGCL, Atlas Bank Limited and MYK Associates (Private) Limited. He has been on the Board of Atlas Honda Limited since February 2001.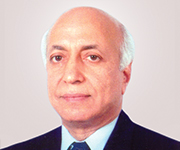 Jawaid Iqbal Ahmed
Director
Mr. Jawaid Iqbal Ahmed is an AMP from Harvard Business School, Boston USA, AIM from Stockholm School of Economics, Sweden and IPBM from IMD Lussanne, Switzerland. He is also MBA from IBA Karachi University. He has been working in Atlas Group in various capacities. He has over 50 years of experience in the field of industrial and financial markets of Pakistan. He spearheaded joint venture partnerships of Atlas Group with Honda Japan, JSB Japan, Bank of Tokyo, Asian Development Bank and ING.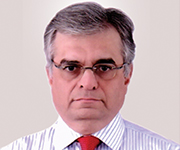 Abid Naqvi
Director
Mr. Abid Naqvi is the COO of ACL Capital (Pvt.) Limited, a business development company affiliated with Associated Constructors Ltd. He is also on the Board of Associated Constructors Limited, Alfalah GHP Investment Management Limited and Cherat Packaging Limited. He has worked in the fields of Commercial and Development Banking and Stock Brokerage for a period of over thirty years. He has also worked as CEO of Taurus Securities Limited, a renowned name in the stock brokerage industry. He is a graduate from the University College London, UK in the field of Economics and Finance.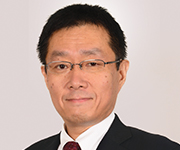 Yasutaka Uda
Director
Mr. Yasutaka Uda has vast experience in the automobile industry, having worked with Honda ventures, across the globe. In 2007, he assumed senior management role in the Honda Motor Company Limited, Japan and later on joined Honda South America Limited as the Director. Before taking over his current responsibilities, he was stationed as the Director in the Honda Motorcycle & Scooter India (Private) Limited. He has diversified knowledge of Honda Products and has experience of working in different cultures. He is Vice President – Technical and a member of the Board of Atlas Honda Limited from April 2015.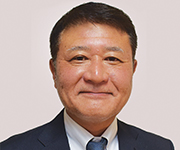 Hirofumi Yada
Director
Mr. Hirofumi Yada started his career as a production expert in 1985 at Kumamoto factory of Honda Motor Company Limited. Later, he was transferred to headquarters and was in-charge of production, planning and control for Europe and North America. Before being appointed to Pakistan, he was stationed in Honda of South Carolina as Vice President. His vast experience not only on engineering side but also on factory management side has contributed to the growth of the company in a difficult situation. He has been a member of the board of Atlas Honda Limited since April 2017.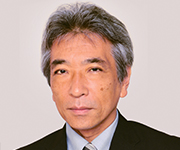 Susumu Mitsuishi
Director
Mr.Susumu Mitsuishi joined Honda Motor Company Limited in 1987. He has been engaged for Honda motorcycle business for 30 years and has spent most time for Europe and U.S.A. businesses. He was shifted to France from Headquarters in 1998, and later, he worked for American Honda Motor Co., Inc. for 5 years as Vice President – Head of Motorcycle. After returning to Japan, he became General Manager of Motorcycle Sales of Honda Motor and currently, he is General Manager of Motorcycle for Asia & Oceania Region at Asian Honda Motor Company Limited in Thailand. He was appointed as a member of the board of Atlas Honda Limited in April 2017.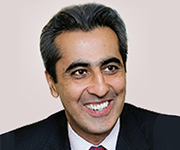 Saquib H. Shirazi
Chief Executive Officer
Mr. Saquib H. Shirazi has been the Chief Executive Officer of Atlas Honda Limited for the last sixteen years. He graduated from the Wharton School of Finance, before completing his Masters from the Harvard Business School. He has previously worked with the Bank of Tokyo and is also the former CEO of Atlas BOT Investment Bank Limited. At present, he is serving as a member on the boards of Pakistan Cables Limited and Cherat Cement Limited. Previously, he has served on the Boards of Pakistan Petroleum Limited, National Refinery Limited, Sui Southern Gas Company Limited, Cherat Paper and the Privatization Commission of Pakistan. He has also served on Harvard Business School's Global Alumni Board and was its President for the years 2006-2008. He is currently a member of Harvard Business School's Advisory Board.