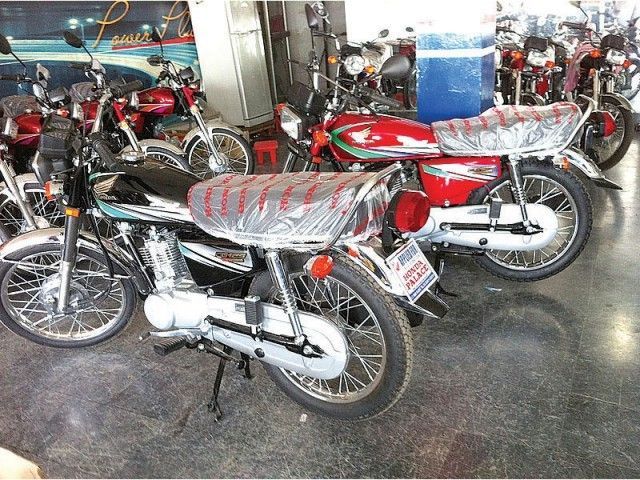 Investment Plan for the Expansion of Motorcycle Operations by AHL
LAHORE: 
In a bid to boost production, Atlas Honda Limited has announced an investment of $100 million in the expansion of its motorcycle operations in Pakistan.
A joint venture of the Atlas Group and Honda Motor Company, Atlas Honda made its intentions public on Friday in a meeting of its board of directors, which approved a three-year expansion plan.
Altas Honda earns Rs1.34b, up 22%
Under the scheme, it has been proposed that installed capacity of the company's Sheikhupura factory, near Lahore, should be doubled from the existing 0.6 million units to over 1.2 million units per annum.

In this regard, an investment of around $50 million will be made by Atlas Honda, whereas $30 million will be injected by associated companies and a further $20 million by the company's parts suppliers.
The first motorcycle produced from the new line will arrive in the market by the beginning of October 2016. The expansion will lead to the generation of 1,800 direct jobs and 5,000 jobs at associated companies and parts manufacturers.
Yamaha resumes assembly in Pakistan
After the expansion, the combined assembly capacity of the company will rise to more than 1.3 million units a year.
Atlas Honda Chief Executive Officer Saquib H Shirazi said given an improved outlook of the economy, the company foresaw demand for motorcycles to rise steadily.
"With a youthful population and fast changing customer sentiments, the company is excited to expand its model line-up with consistent focus on quality, technology and localisation," said Shirazi.