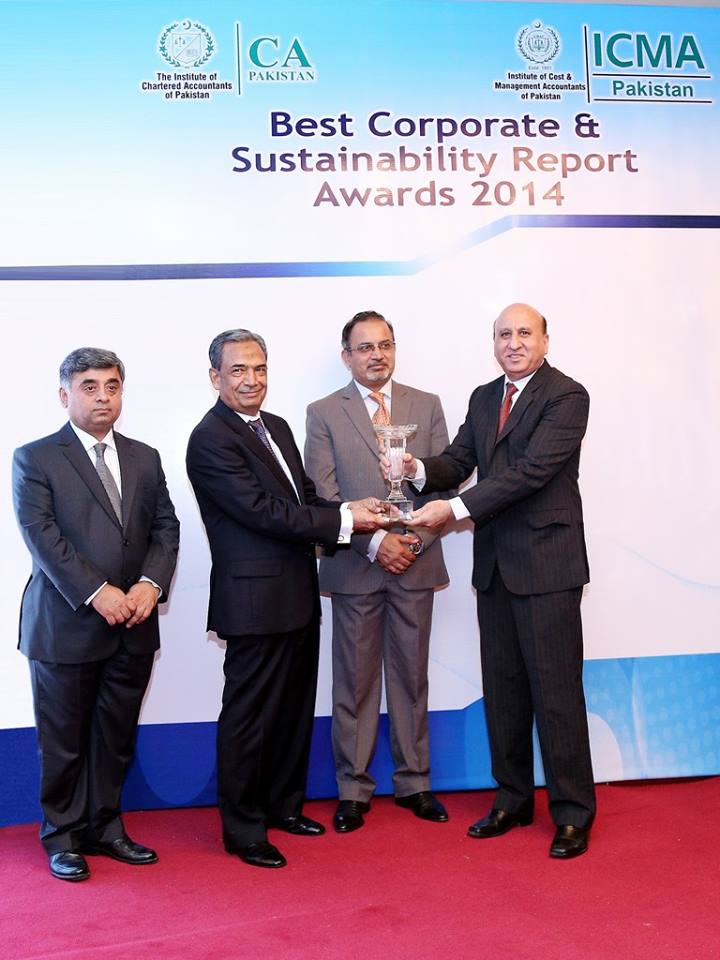 AHL Wins Best Corporate Report Award for the 2nd Time in A Row
AHL has won 1st Position in the Best Corporate Report Awards 2014 in a ceremony held last Friday. The Awards are hosted each year by Institute of Chartered Accountants of Pakistan (ICAP) where Annual Reports of Top companies / multinationals are evaluated. The Awards are highly regarded in the corporate sector and are considered a benchmark for quality reporting standards.
For the Annual Reports published in 2014, Atlas Honda won 1st Position in the Engineering Sector. This is AHL's 2nd consecutive victory in these awards.
(Picture Below) – Mr. Suhail Ahmed, Vice President AHL receiving the Award from ICAP dignitaries.